Visa is better than money
This year Visa Europe launched tasti.co.il – an e-commerce platform offering exclusive air tickets and tourism products to Visa cardholders

Published: 15.11.2015 18:00

Marketing Challenges
Visa Europe's three top challenges in the Israeli market:
Cash Displacement: Replacing cash payment made in the Israeli market by promoting the use of credit cards.
Awareness: Increasing consumer awareness of Visa's payment solutions and technologies.
Usage: Ensure that Visa credit cardholders understand the security and benefits Visa cards provide.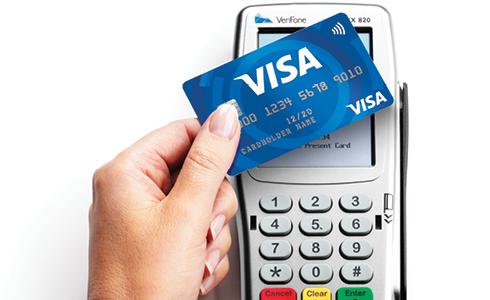 Visa Europe. Putting an end to cash payments
Creative Solutions
Visa Europe is strengthening its relationship with credit cardholders by providing added value in the tourism industry; it is encouraging the use of electronic payments to combat the shadow economy and it is contributing to the community by offering a financial education program for young adults.
Launch of Travel Platform – "tasti.co.il"
Israeli consumers are enthusiastic travelers and the majority of transactions in the tourism industry are paid for by credit card. In order to create a clear preference among consumers when choosing flights and holidays, earlier this year, Visa Europe launched an e-commerce platform in Israel, offering local and international flights and vacation deals at attractive rates. Tasti.co.il ("Tasti" is the Hebrew word for "I flew") – is open to all Israeli Visa cardholders and was launched in collaboration with Israel's largest travel group, ISSTA.
Alongside a continuously updated variety of flights and hotels at competitive rates, the site also offers Visa cardholders "Hot Deals" which are specific travel deals subsidized by Visa providing even greater value to cardholders.
"My Money and Me" - Financial Education Program
A study conducted by Visa Europe in 2014 showed that fewer than half of 20-35 year olds in Israel feel that they have sufficient knowledge to manage their finances.
To address this gap, three years ago Visa Europe launched "My Money and Me" – an educational program aimed at providing young Israelis with the skills to manage their money more efficiently.
The program, written in Hebrew and Arabic by local financial education experts, includes a wide range of guidance including how to plan your spending, how to choose between various types of credit cards and advice on a range of topics including online payments, pension and insurance, communicating with government agencies and tax returns.
Last year Visa Europe collaborated with MaVeZe, a well-known blog portal targeting young Israelis, to promote the programme amongst a web-savvy, young audience.
Launching Visa Collab for Entrepreneurs in Israel
Visa Collab was launched in May 2015 in Israel and is in a unique position to help innovators develop and scale their ideas with the potential to be rolled out to more than 3,000 European member banks and financial organizations.
This year, Visa Collab chose over 20 ideas, including from Israel that entered its unique 100-day innovation funnel. Visa Collab provides the mentoring, advice and experience start-ups and entrepreneurs need, to get their ideas off the drawing board and into the commercial world. This funnel takes the ideas from initial scoping and qualification, through market testing and design to proof of concept. Visa Collab does not require startups to incur any expenses to participate in the process, and provides project management, market knowledge, tailored market research and subject matter expertise relating to technologies in the POC process.
Of those completed proofs of concept, the best new validated and commercially viable services will be channeled back into the main body of the Visa business, where they will be further developed and tested with a view to roll them out to Visa member banks, retailers and consumers across Europe.
This year Visa Collab also hosted a conference in Jaffa, Visa Collab Innovation exchange, where selected startups pitched themselves to over 100 corporate executives who flew in from Europe and the U.S. Two hundred startups applied to participate, and most of those who were selected said the program generated multiple leads and engagements that have led to new business.
Visa Europe Collab's wide range of partners include design agency EY Seren, Cass Business School, and accelerator Mass Challenge. Local Israeli partners include the CREATE Tel Aviv programme run by Terra Ventures, Tel Aviv University, SOSA, Axis Innovation, Tata Consulting Services and others.
Israel is the second country in which Visa Europe has chosen to open its Innovation Hub, and for obvious reasons: an extensive human resource and skillset to properly navigate the international arena. Visa Europe Collab has now launched in London, Tel Aviv and Berlin.
Visa Europe Collab in Israel is searching for projects addressing the payment experience at all levels –the physical or virtual retailer, the processor, the issuer or the end consumer, and this includes cyber security, payment methods, marketing and more.
"Splash" – Event Promotion
Visa Europe recently sponsored a summer event organized by the Ramat Gan Municipality which included a 200 meter waterslide – "Splash" - at the Ramat-Gan National Park.

Things You Didn't Know About Visa
Visa Europe is the largest transaction processor in Europe, responsible for processing more than 16 billion transactions annually – at a rate of 1,622 transactions per second at peak times.

There are more than 500m Visa cards in Europe, while €1 in every €6 spent in Europe is on a Visa card.

Total expenditure on Visa cards exceeds €2 trillion annually, with €1.5 trillion spent at point-of-sale.

Visa is a leading sponsor of the Olympic Games and FIFA World Cup.

Some of the brand's milestones:
| | | |
| --- | --- | --- |
| 1976 | - | Visa credit brand is first launched worldwide. |
| 2010 | - | Visa Europe opens its Israeli office. |
| 2012 | - | Visa Europe launches "My money and I" financial skills program in Israel. |
| 2013 | - | The company embarks upon a campaign to increase awareness to black economy in Israel. |
| 2015 | - | Visa Europe launches "Tasti" online tourism platform. |