El Al. Home away from home
Following the successful launch of EL AL's FLY CARD and its low-cost flight brand UP, this year EL AL introduced non-stop flights to Boston, upgraded its exclusive classes, installed an advanced streaming flight entertainment system, and launched 'Cockpit' – a flight and travel accelerator program
Published: 15.11.2015 18:00

EL AL was officially established in 1949, although back in September 1948 the company's first flight took off from Geneva, bringing Israel's first President, Haim Weitzman, to Israel. In 2005 the company was privatized and is now owned by Knafaim Holdings. Over the years, EL AL held its position as Israel's and the Jewish people's national carrier. Today the company flies to 34 direct destinations and 500 additional connecting destinations.
For the past two years EL AL has been offering low cost flights via its new low-cost brand - UP.
Competitive Environment
The global airline industry, considered among the most competitive markets in the world, is constantly evolving to adjust to consumer environments, technological advances and business transformations. Increased competition and opening Israel's skies to additional regular and low-cost airlines, alongside a unique geopolitical environment, have presented EL AL with a range of complex challenges.
Marketing Challenge
EL AL understands that in view of the changes in the global airline industry and the growing competition from foreign airlines that began to operate in Israel, an airline that wishes to not only survive but to thrive must continuously renew and innovate. Thus, in 2015 EL AL's continuing marketing challenge has been to maintain its relevancy in the continuously evolving airline industry by innovating and launching unique services offering extensive value to its customers.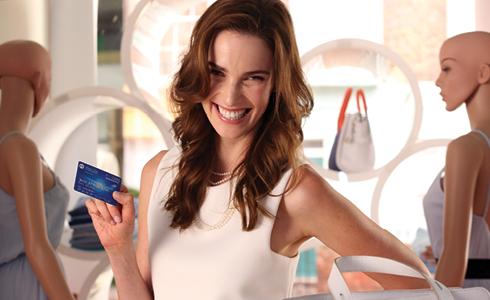 FLY CARD. The new credit card that has swept the country
Creating Solutions
To meet its marketing challenge, EL AL has acted on a number of fronts, including expansion of its air routes in North America with the addition of a new route to Boston; continued investment in its FLY CARD; upgrading its business classes; launching of a flight and travel innovation program; and installing an advanced streaming in-flight entertainment system in its airplanes.
Expanding EL AL's routes to North American: non-stop flights to Boston.
One of the foundations of EL AL's business strategy is to expand the company's global flight connections by establishing cooperation agreements with large airlines in order to address its customers' needs and to offer them ideal flight solutions to a wide range of global destinations. As part of this strategy, EL AL's goal has been to expand its flight routes to North America, so as to address the trends and needs of the business and touristic sector and nurture incoming tourism into Israel.
Until 2015 EL AL operated three North American routes: New York, Toronto and Los Angeles. In the summer of 2015, with an aim to provide a gateway to North America, EL AL launched a new non-stop route to Boston – in cooperation with the American airline JetBlue, enabling EL AL travelers to continue from Boston to 60 connecting destinations using Jetblue's network from Boston.
Boston is an important travel destination from Israel – for touristic, business, and academic purposes.
As of June 2015, EL AL's non-stop route to Boston has been operating three weekly flights, with airplanes landing at Boston's Logan International airport. The flights to Boston join EL AL's 35 weekly flights to other North American destinations – New York, Los Angeles and Toronto. EL AL is the only airline offering non-stop flights from Israel to four different North American destinations.
The launch of the new route was supported by an advertising campaign on TV and additional media channels.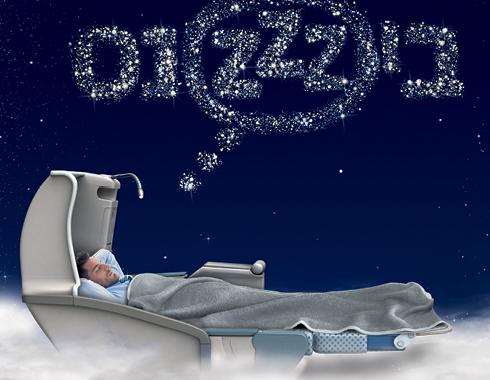 The new Business Class. Better than ever
FLY CARD and FLY CARD PREMIUM
Being aware of the fact that to achieve customer loyalty the company must become integrated in customers' daily consumption habits, last year EL AL launched a branded credit card, granting benefits in airfare, credit and retail. The card allows EL AL customers to accumulate frequent flyer points with every daily purchase that they make, making it easier to collect bonus points for an air ticket to selected destinations.
The FLY CARD, launched in collaboration with Diners Club, offers an especially worthwhile automatic exchange rate: every purchase of 250 shekels made with the card, adds 1 point to the buyer's frequent flyer account.
For EL AL's executive customers and those with a high spending profile, the FLY CARD PREMIUM card was launched in collaboration with Diners Club, American Express and Leumi Card, granting its owner the best automatic exchange rate: every purchase of 190 shekels made with the card, adds 1 point to the buyer's frequent flyer account. In addition, cardholders enjoy unique benefits, shortening the waiting time till the next executive event.
The credit cards were an instant success, and within a few months the company achieved the number of members set as the goal for the cards' first year of activity.
The average monthly use of the new cards exceeds that of standard bank credit cards by 132%, and the initiative has been covered extensively on Israel's largest media channels.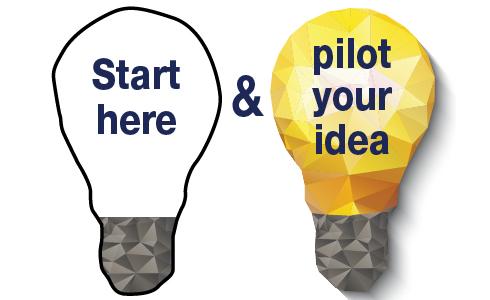 Cockpit. The new program for airlines' innovation
Upgrading Customer Experience
Customer satisfaction is at the heart of EL AL's business focus. Accordingly, during the past year EL AL has continued implementing a comprehensive move to upgrade its customers' flying experience in the various classes:
First Class upgrade: after upgrading the First Class in its 747-400 fleet, this year EL AL proceeded to also upgrade the First Class in its 777-200 fleet, reducing the number of seats in order to create a more intimate space, and renovating the bed seats with exclusive mattresses manufactured by Hollandia – ensuring a high quality sleeping experience.
Business Class upgrade: This year EL AL completed its upgrading of the business class flyer experience in its wide bodied aircrafts. Today, EL AL's business class passengers are able to enjoy pampering bed seats on the company's 747-200, 777-200 and 767-300 aircrafts.
In addition, this year a new beverages bar offered EL AL's executive passengers the best of Israeli wines.
Economy Class Plus – In view of the success and high demand for economy class plus seats on its 747-400 and 767-300 aircrafts, EL AL's has now introduced the same seats on its 777 aircrafts, enabling passengers to enjoy increased comfort, space and pampering on their flight.
EL AL Innovation
"Cockpit" accelerator program – the growing competition in the global airline industry has led EL AL to act creatively. The realization that innovation in the airline world is a real lifeline, has led EL AL to the establishment of a new platform, which will lead the company's innovation both outwards and inwards. Following extensive background work, EL AL executives decided to establish the 'Cockpit' initiative – an accelerator program aimed at supporting Israeli and international start-up companies operating in the fields of travel and aviation. Start-ups joining the program – after having undergone a strict screening process – are closely accompanied by EL AL professionals, with the aim of transforming their idea into an active product or service.
This step exposes EL AL to the most advanced technologies and groundbreaking ideas, positioning it at the top of innovation. Only a few months after the Cockpit program was launched, a number of start-ups from the aviation and travel industries had already begun working with EL AL. For the first time since its establishment, EL AL won first prize in the world's most prestigious aviation contest – Apex, the "Oscars" of the aviation world.
Introduction of an advanced streaming entertainment system – to improve the entertainment experience in aircrafts in which personal entertainment systems are not installed, EL AL launched "DreamStream" – an entertainment system relying on video streaming technology, enabling all passengers to enjoy a wide range of films, TV programs, music albums and games on demand (VOD) on their own Smartphone, Tablet or PC.
The service, offered to passengers free of charge, has already been implemented in seven narrow-bodied aircrafts, and EL AL will complete its installation in additional aircrafts in the coming year.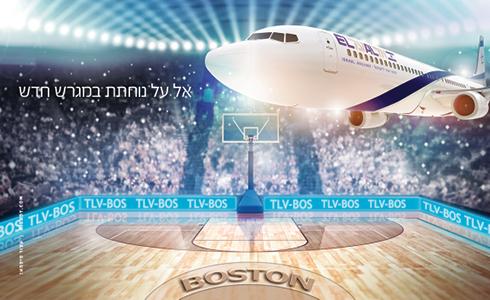 Boston is El Al's newest gateway to the USA

And in the future…
In August 2015 EL AL declared the largest procurement program in the company's existence, in which it will purchase and lease 15 wide-bodied Boeing 787-8 and 787-9 Dreamliner aircrafts – among the newest and most advanced aircrafts in the world. In addition, EL AL has the option to purchase 13 additional airplanes from Boeing.
The first airplanes will commence flying during the second half of 2017 and over the next five years will replace EL AL's 747-400 and 767 fleets in medium and long range flights (to New York, Boston, Toronto, Bangkok, Beijing, Mumbai, Johanesburg and more).
Some of the brand's milestones:
| | | |
| --- | --- | --- |
| 1948 | - | First EL AL plane takes off. The guest of honor on the first flight is Dr. Haim Weizmann, Israel's first President. |
| 1950 | - | EL AL leads the "Aliya" campaigns from Yemen, Iran and India, bringing new immigrants to the young country. |
| 2005 | - | EL AL completes its privatization process, and the company passes to the control of Knafaim Holdings. |
| 2013 | - | EL AL upgrades its aircraft fleet with the purchase of eight advanced Boeing 737-900 airplanes. |
| 2014 | - | Launch of "UP" – EL AL's Low Cost brand, and "FLY CARD" credit card. |
| 2015 | - | Launch of non-stop flights to Boston and declaration of the plan to procure 15 Dreamliner aircrafts – the most advanced in the world. |